One of the best ways to save money when gardening is to not purchase plants for your garden in the first place. There are a number of ways that this can be accomplished. One of the best and easiest ways to do this is to make use of plant cuttings.
Learn to grow plants from cuttings. There are a variety of ways to prepare cuttings depending on the plant so a little study is necessary. Timing is also of great importance to the success of getting the plant cutting to generate on its own. That being said, it's not difficult to accomplish once you know the correct procedure for your type of plant. Spending some time to study the best way to go about using cuttings from the plants you want will help ensure that you have a beautifully full garden.
The best part about cuttings is that there are a large variety of plants that can be grown from them. It also means that you can have a whole new plant for free just by snipping off a piece of an already grown plant. Some easy plants to start with include mint, red valerian, hydrangea, pincushion, geraniums and scented geraniums.
In addition, consider getting cuttings from the food that you buy from the grocery store to eat. Many times you can slice off a small piece of the food and grow an entirely new plant while still eating the majority of it for your meal.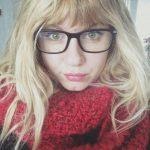 Steph Coelho is a freelance writer gardening in zone 5b. She is a certified Square Foot Gardener and has taught various garden-related workshops. When she's not digging in the dirt or writing, she's cooking up fresh produce, running, or listening to her favorite podcasts.