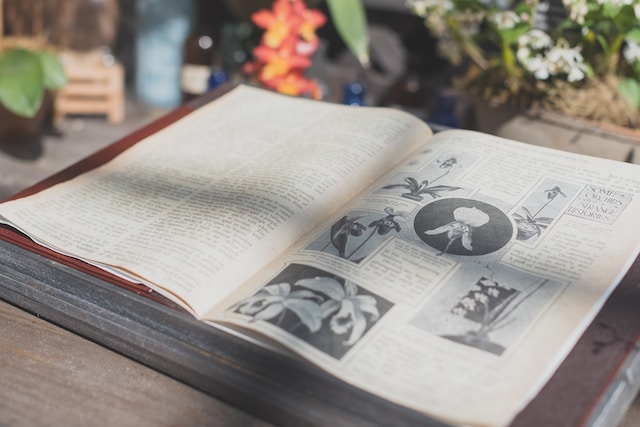 I have recently become a huge fan of Substack newsletters. People write mostly longform content about the thing they are most passionate about. It's a great place to find smart writing about a range of different topics. This includes gardening. In terms of gardening and nature, the newsletter I'm loving most so far is Lia's Living Almanac.
What Is Substack?
Substack is a platform where writers can create newsletters on any topic. They can offer them free or by subscription or in some combination of both. I write a newsletter there called Create Me Free, which is about the intersection of art and mental health.
Substack caters to longform content writers so you'll find a lot of newsletters about writing as well as writing itself like people who publish serialized fiction in newsletter format. However, you can find newsletters about all different kinds of topics.
The Notes section of the site functions somewhat like Twitter or other social media but without many of those platform's drawbacks. I don't love social media but I do love Substack.
Lia's Living Almanac
I am looking into finding new gardening and nature newsletters to read on Substack. For now, though, my favorite is Lia's Living Almanac. It's written by gardening expert and author Lia Leendertz.
Lia Leendertz and the Annual Almanac
Leendertz is writer who writes most frequently about gardening. She writes about growing your own food and cooking with it. Therefore, if you like fruit and vegetable gardening, you might like what she shares. She's written for Gardens Illustrated, The Garden, Simple Things and more. She also has a monthly podcast called As The Season Turns.
Each year, she publishes a book called The Almanac. Built upon the old idea of rural almanacs, it is a natural guide to the seasons of the year. It includes moon phases, seasonal recipes, seasonal bee behavior, and much more. Gardens allow us to tune into nature and this is a great reminder of how to do it. 2022 marked the fifth year of her almanac.
Lia's Substack newsletter offers weekly installations of the seasonal changes that she sees. It's a real time almanac of sorts.
5 Reasons I Enjoy Lia's Living Almanac
I only have so much bandwidth to read longform newsletters, of course. Here are five reasons that Lia's Living Almanac makes the cut:
1. It Literally Reminds Me To Stop and Smell The Roses
Each week, Lia shares what she's noticed in the garden. She notices the first new rosebud of the season and shares that with her readers. She also notices other things in nature – the wildlife coming into the garden, the phase of the moon up above.
Time can slip by us so easily and we wonder where the seasons went. Pausing  to notice what has changed in just one week offers a beautiful way to return to the present moment and ground ourselves in the season that we are currently inhabiting.
It reminds us to enjoy what is right here right now. What's here is a season's best thing. And it won't last very long at all. Remembering this through nature reminds me to have gratitude for all of the other things happening right now as well.
2. It Offers a Gardening Education
I would say that this newsletter is more about nature than specifically about gardening. However, there are things throughout that help me learn more about gardening.
In Week 20, she shared about her dog's moulting fur and how birds are using it in nests. That's something dog-owning gardeners might look into further. In week 15, she shared that there's only about one week when dandelions look really good as border flowers. From week 5, I learned a little about how to use backlighting to make garden photography look more interesting.
Mostly, I learn about what different plants look like. I don't have a strong working knowledge of different flowers and trees and bushes. So, when she shares them, I learn from her.
3. I Love a Great List
I love lists of things. I don't know what this is all about but it's true. In each newsletter, she highlights three seasonal changes that she covers in more detail. However, before that, she provides a running list of everything from the week. I love these lists. For example, just a small selection from the list in her Week 21 newsletter:
"all the rowan trees in flower; first (absolutely delicious) strawberries of the season; almost head high cow parsley and buttercup avenues; starting off some rhubarb gin; making home-made mayo because it's asparagus season; wisteria unfolding; a waning gibbous moon low in the morning sky"
4. I Find Myself Filled With So Much More Joy
From the "about" page of Lia's Substack, she says about the importance of this weekly noticing:
"I find it life affirming and joyous. It makes me feel tiny, it makes me feel grand."
This comes through in the weekly newsletters. They brighten my week when I read them or even when I skim the photos. They give me joy. And the reminder to notice the little things in my life brings a lot more joy to my days as well.
5. The Community Around It Is Warm and Inviting
The thing that I really love about Substack is that it creates community. We find our tribes and we truly connect there. It's happening for me in a way that hasn't happened on other social media platforms. It's not algorithm-driven but interest-driven. Honestly, it reminds me a lot of having pen pals, of zine culture. It reminds of the early days of blogging when it was all about authenticity and sharing and connecting with others. It wasn't so toxic.
Of course, some Substack newsletters seem to have a stronger community around them than others. Lia's is great. On Substack, you can create a "chat" for your subscribers. Lia does a weekly "show and tell" where everyone shares the thing that they noticed during the week that was the most seasonal for them. This means that there are lots of gardening and nature images. It's amazing!
I get the chance to see what is growing in people's gardens all around the world. It's different everywhere, of course. For example, cherry blossoms come out in February here in San Francisco. But they don't start emerging on the East Coast until several months later. I get to notice these differences. Additionally, I get to enjoy different plants throughout the year in this way. Lia's posts sometimes include updates from Australian readers where the season is completely opposite to most of the US.
Read More:
Kathryn Vercillo is a long time writer, crafter and author of several books. A resident of San Francisco, she is committed to helping others explore, articulate and share their own individuals stories. When she's not evaluating investing opportunities Kathryn is an avid knitter, researcher, and blogger.