If you have a garden, the you have garden pests. It seems that bugs of all kinds love our plants just as much as we do. There are a couple things you can do before heading off to your local garden center to purchase products to tackle the problem.
First, you don't necessarily want to kill it. That's right. The pest you kill may be just the one that is keeping other pests from your plants. Be sure you identify what you've found before you decide its' life is over. Either Google your little find or head to your local Extension office to meet with a Master Gardener to find out just what you've got. If it is a beneficial insect, let it alone & it will continue to rid your garden of other little pests, thereby earning its' keep.
If you decide you have pests that need to go, an inexpensive removal technique is to give them strong blasts from the hose periodically. Alternatively, you can find pest control services on a site like Pest Control Experts if you need professional help. If the hose technique isn't working but you don't need professionals, but you need something else to make your plants seem less like breakfast to the little creepy crawlies, try either of these "recipes" for a natural pest control:
Mix 1 T. dishwashing soap with 1 cup cooking oil. Use 3 T of this to 1 quart of water & spray directly on the plants.
Steep several cloves of garlic (bruised or chopped) with up to a tablespoon of red chili flakes in a quart of water for several days. Spray directly on plants.
Your last resort may be pest control, but try the other tips first.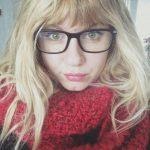 Steph Coelho is a freelance writer gardening in zone 5b. She is a certified Square Foot Gardener and has taught various garden-related workshops. When she's not digging in the dirt or writing, she's cooking up fresh produce, running, or listening to her favorite podcasts.