Mold is sometimes found inside your home but they can also be found in your yard, particularly on your walkway, especially on rainy and cloudy days. Throughout these times where it is wet almost everywhere, mold and algae can easily grow and reproduce. This could spell danger to anyone, specifically kids and aged people since mold and algae are slippery. So, how can you maintain a mold-free walkway in your yard? Here are some things that you can do.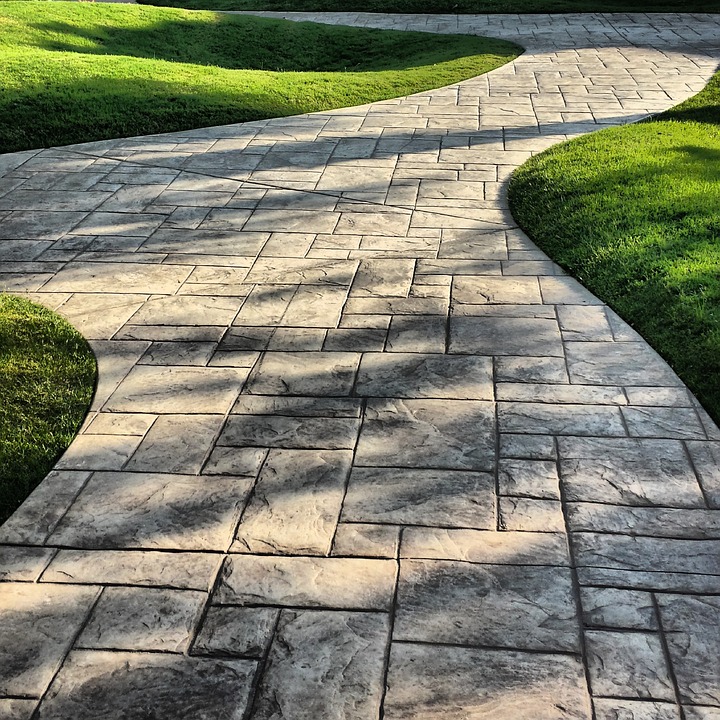 1. You Need A Beam Of Sunshine
Keeping your pavement dry and clean can prevent molds and algae from growing. Trees with luxuriant foliage is a wonderful sight but it blocks the sunshine. By cutting away bushes and branches that hinder the ray of sun, you enable the sunshine to pass through and helps maintain your pathway dry preventing algae and mold reappearance.
2. Sweep Falling Leaves Regularly
Leaves that fall from the trees may keep the pavement moist for a longer period of time. Mold spores grow when they find some moisture. Therefore, keep your walkway clean by sweeping the fallen leaves and prevent molds and algae from finding a perfect spot.
3. Watch Out For Leaks
Regular inspection of your roof is a must. Check if the roof gutter is already rusted or if it is leaking as this can cause excessive water to rush over your pavement which may promote the growth of algae. On the other hand, mold needs moisture that comes from water leaks. Aside from your roof, you must also fix your leaking garden faucet, if there is any.
Use A Garden Hose To Remove Mold And Algae
After cutting the branches, sweeping the area, and making sure there are no more leaks in the yard, it is now time to wash the concrete or brick pathway. One way to remove mold and algae on your paving is to hose it down with a garden hose equipped with a nozzle that gives a strong stream of water. Give special attention to the molds rooted in between the bricks. Just be careful not to remove the grouting. Pressure washing is an effective way to remove mold and algae but if this method fails, do not lose hope. There is still one more option.
You Can Use Chlorine To Beat Stubborn Mold
Of course, you want molds and algae to be gone permanently. Since chlorine is capable of killing molds and algae, here is what you can do. Mix 1 cup (250ml) of pool chlorine into a bucket (5L) of water. Keep in mind that chlorine will easily dissolve in warm water, cold water can also be used if you desire. First, you have to wet the area using your garden hose. Once your pavement is already wet, you will now test in the hidden part of the brick if it will not change color once you pour a little amount of the chlorine mixture. If not, you may proceed to spray or pour the mixture and cover the whole pavement area. With the help of a hard brush (do not use a wire brush), scrub off all the algae and mold that you see especially on the spaces in between the bricks. Just like when you use a pressurized washing, be careful not to damage the grouting. Finish up by washing the pavings thoroughly with water from the garden hose.
A mold-free pavement can add up to the beauty of your yard. Plus, it promotes good health for you and your family. If the steps above are not successful, it may be best to seek help from a mold remediation professional.